Biopharmaceutical Products
Our company offers wide assortment of biopharmaceutical products, anesthesia products, generic biopharmaceutical products, medical anesthesia products . These are procured from reliable and registered national and multinational companies. Anesthesia products are widely used to make motionless body and weakening of autonomic responses during the surgery procedure. Pharmaceutical products are proteins including antibodies and nucleic acid (DNA, RNA or antisense oligonucleotides).
Our array include following:
With our rich experience of around 4 decades, we are able to supply best biopharmaceutical products. The medicinal products are formulated by direct extraction from a native (non-engineered) biological source using biotechnology. The biopharmaceutical products are the derivatives of living forms. The products are nucleic acids (DNA, RNA or antisense oligonucleotides) and proteins (including antibodies). It finds application for therapeutic or vivo diagnostic purposes.
In pharmaceutical industry, the small molecule products are not usually regarded as biopharmaceutical. The term has been used for variety of diverse companies that produce innovative and apparently high-tech pharmaceutical products.
We offer international standard anesthesia products, which are widely used in the pharmaceutical industry. Common anesthesia is to introduce a balanced state of unconsciousness along with the absence of any kind of pain sensation. It also temporarily paralyze skeletal muscle all over the body. It is done through injecting anesthetic drugs in the body of the patient in the duration of major surgery and other invasive surgical procedures. The General anesthesia products provide following signs in the body after its consumption:

• Analgesia, or pain relief
• Amnesia, or loss of memory of the procedure
• Motionlessness
• Loss of consciousness
• Weakening of autonomic responses


We are providing various comparator products in conformity with the international standard. These are sourced from registered manufacturers based in EU and USA. The Innovators and Branded Products are provided for Clinical Trials. The comparator products and comparator pharmaceutical products are offered to various reputed organizations including BMS, Amgen, JNJ, Pfizer and RLS.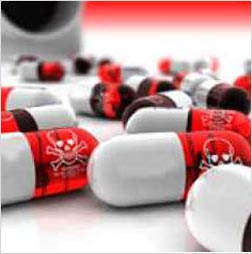 With maintaining a loyal relation with reputed vendors, we are able to supply best comparator products for clinical trials. Backed by adept professionals, we provide project assistance for Clinical Trials and Research. The Innovators produced in EU and USA are available at much lower prices as India being a third tier market. Large quantities of the products are available in India with a large population. We supply the drugs to various organizations such as BMS, JNJ, Amgen, Pfizer and RLS.

Our main focus is on Oncology Trials as the oncology is the main area of research for all organizations. Our product range comprises of oncology medicines, immunosuppressant products, oncology injectables, radiation oncology medicine, immunosuppressant medicines, immunosuppressive products and immunosuppressive products for kidney.

Products under development include following:

• Erlotinib Tablets
• Interferon Alpha / Beta / Gamma
• Trastazumab Injection
• Rituximab Injection
• Lipid Complex - Doxorubucin
• Sorafenib Tablets


We offer quality innovator oncology products which are sourced from various Multinational Companies in India. Various areas we deal with include Hepatitis, Multiple Schlerosis, HIV and AIDS. We supply the products of reputed brands including Avonex, Taxol, Mabthera, Neulastim, Erbitux and Gemcite.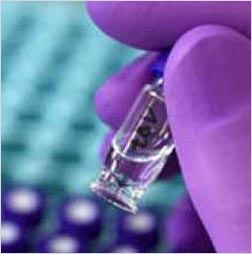 Our company has emerged as one of the leading traders and distributors of quality innovator oncology & specialised products. Our business partners are all the Multinational Companies in India, who are producing the products. We focus on main areas including Oncology, Hepatitis, Multiple Schlerosis, HIV, AIDS and Immunosuppresants. Following are the leading brands we deal with:

• Mabthera
• Herceptin
• Avonex
• Gemcite
• Avastin
• Taxol
• Alimta
• Neulastim
• Eprex
• Erbitux